Are you wondering why I call this blog Baby Making when I obviously do not make things?
I've just been so busy with school and work that the only things I've made are a fabric letter
A
and a rattle that kind of looks like a giraffe.
A while back, though, I made this bird mobile, which I love.
Even though it's blue, it's kind of girly.
Blue + girly = gender neutral, right?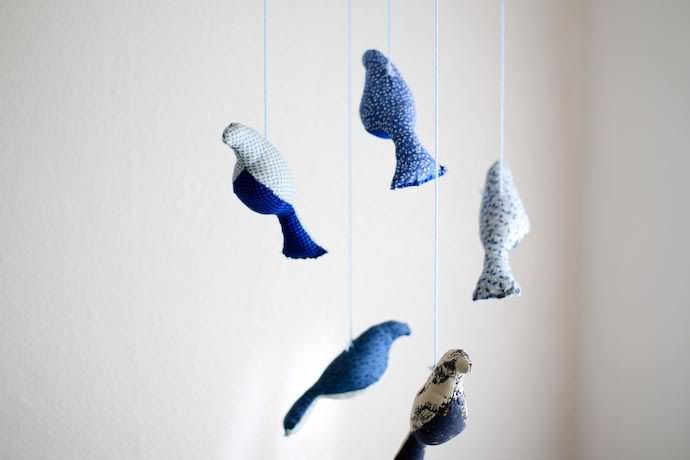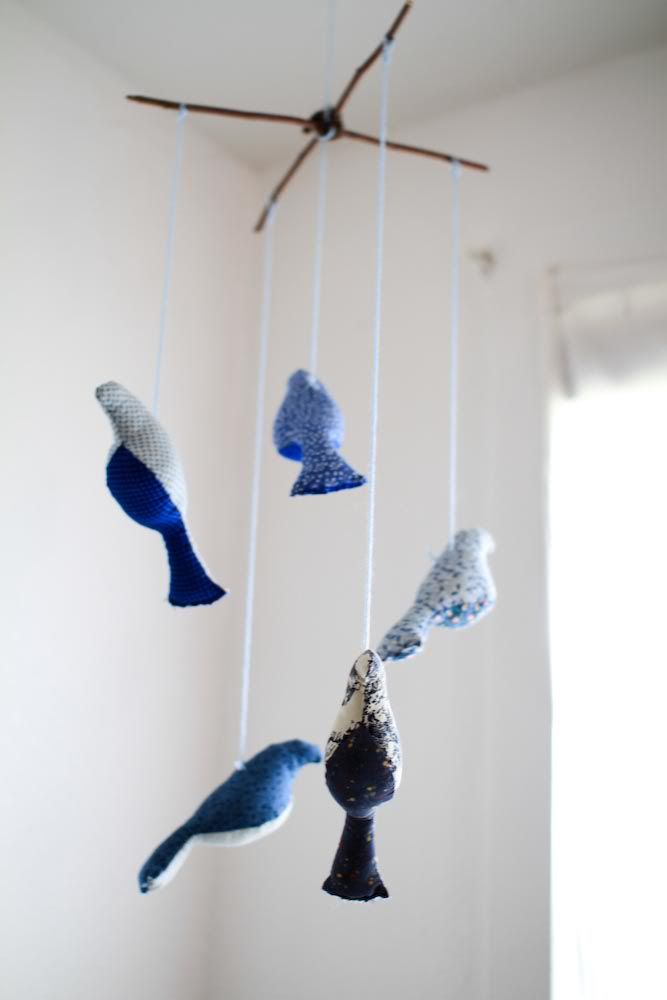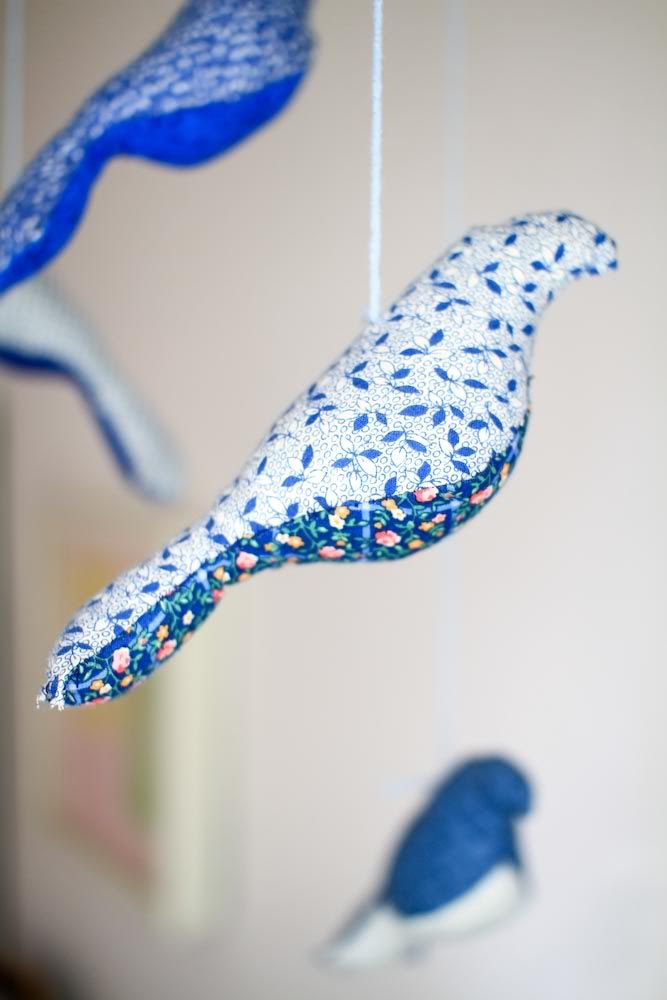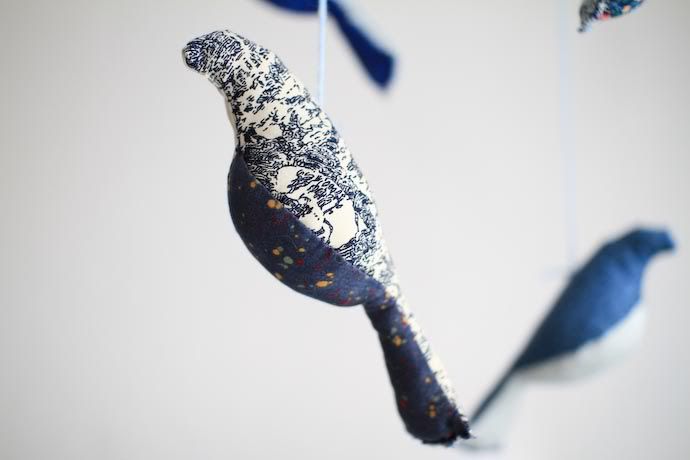 I saw a mobile like this in a store (for WAY too much money) and decided to try to make it.
After several hours, lots of wasted fabric, and many weirdly shaped birds I tried googling Bird Mobile.
The very first hit was a free pattern for exactly what I wanted!
You can make one, too, even without a sewing machine. Just download the link for Bird Pattern on the sidebar of
Spool Sewing
.
I've been trying to decide if I should alter it to hang over a crib, on a circle piece of wood or something. What do you think?