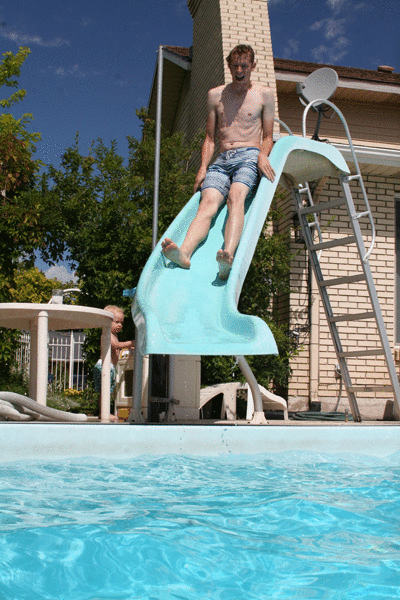 picasion.com
These boys (including Travis, ha!) love the pool like nobody's business! We went to a friend's house to swim for an hour, and after two hours (long past naptime) the boys still wanted to go down the water slide, jump off the edge into our arms, splash themselves, swim, and play.
Did I mention that my children have no fear?
Here is an overload of media from the day, you should thank your lucky stars that we forgot the water proof camera, or this would be tenfold!
Swoon
*
And some pictures from the iPhone:
Click to vote? Also, what age did you start giving your kids swimming lessons? I think that we'll start next year...